PS3Muxer - mkv video to PlayStation 3 / PlayStation 4 / XBox One converter
How to remux mkv to PS3 (PlayStation 3), PS4, X1 m2ts file. PS3Muxer is a new very simple program which will remux mkv file with h.264 video and AC3/DTS/LPCM/AAC audio to a M2TS file which is playable on the Sony PlayStation3 (try
xupnpd
in your router for watch multicast or unicast IPTV on PlayStation3).
Donate
www.paypal.me/clark15b
Share
News:
2011-02-15 Delay detection fix in v1.30
2011-02-01 Mac OS X 10.6.4 build v1.29
2011-01-27 Two-pass mode for remux compressed Matroska files in v1.29 (new mkvtoolnix)
Features:
No video transcoding;
Audio transcoding if track codec differs from AC3;
Use of the delay and fps information from the MKV container;
External audio tracks;
Batch processing;
Multi-audio (You can choose more than one audio track);
Video codecs: h.264, VC-1, MPEG-2 (PS3 will show only h.264 and it is possible MPEG2);
Audio codecs: AC3, DTS, AAC, MP3, LPCM (for AC3 transcoding it is not required);
Possibility of manual updating of language and delay of tracks;
Possibility of splitting a file into parts;
Possibility of changing a h.264 profile and AC3 bitrate;
Windows, Mac OS X and Linux support (QT GUI);
Free source code.
The program uses
mkvextract
for audio extraction,
ffmpeg
for audio transcoding, tsMuxeR for M2TS muxing.
For film viewing on PS3 it is better to use DLNA media server:
xupnpd
(You can copy file to internal HDD).
Downloads:
Pre-compiled binary build
here
.
User manual:
1) Start the program and push "open" button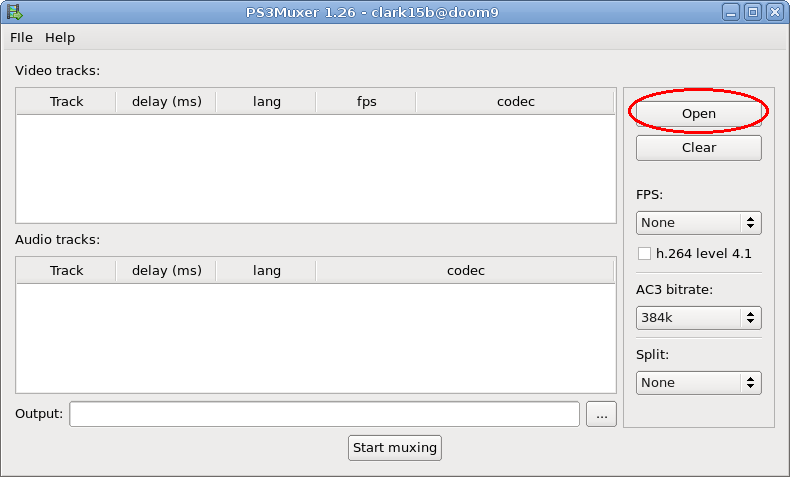 2) Select MKV source file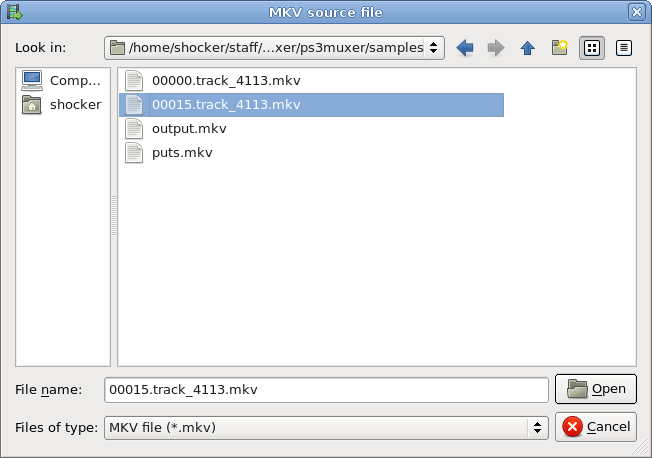 3) Choose video and audio tracks (use "Ctrl" button for multi-selection). You can update language, delay, and split chunk size. Then press "Start Muxing" button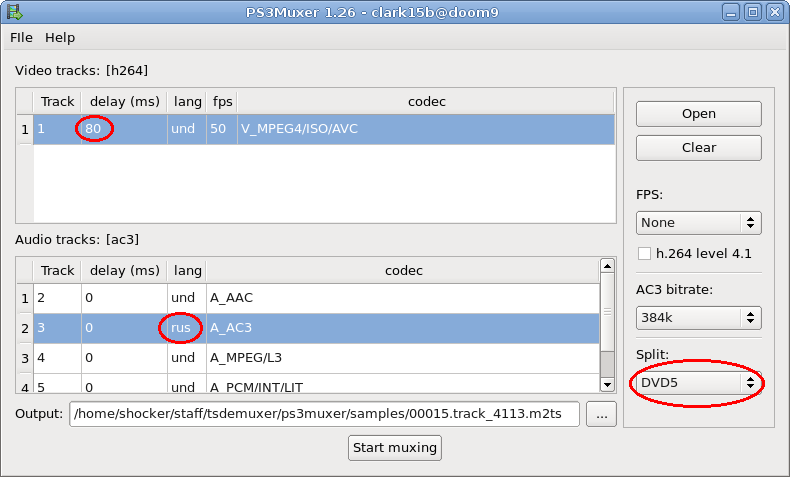 4) Enjoy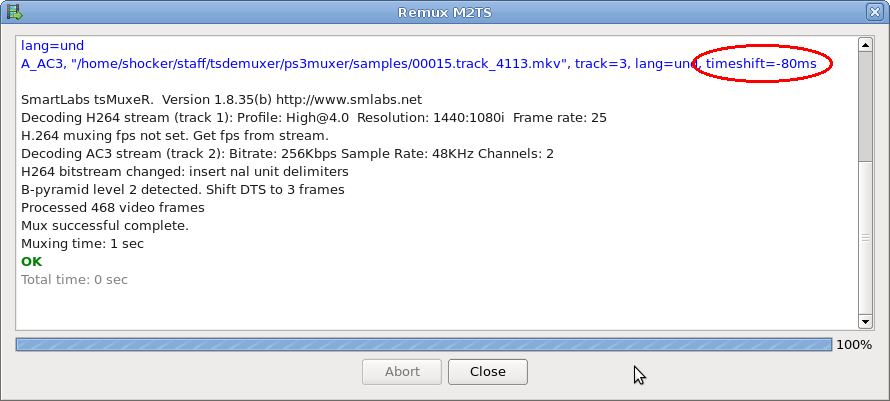 License: GPL
Copyright (C) 2011-2021 Anton Burdinuk
E-Mail: clark15b@gmail.com